This event has already occurred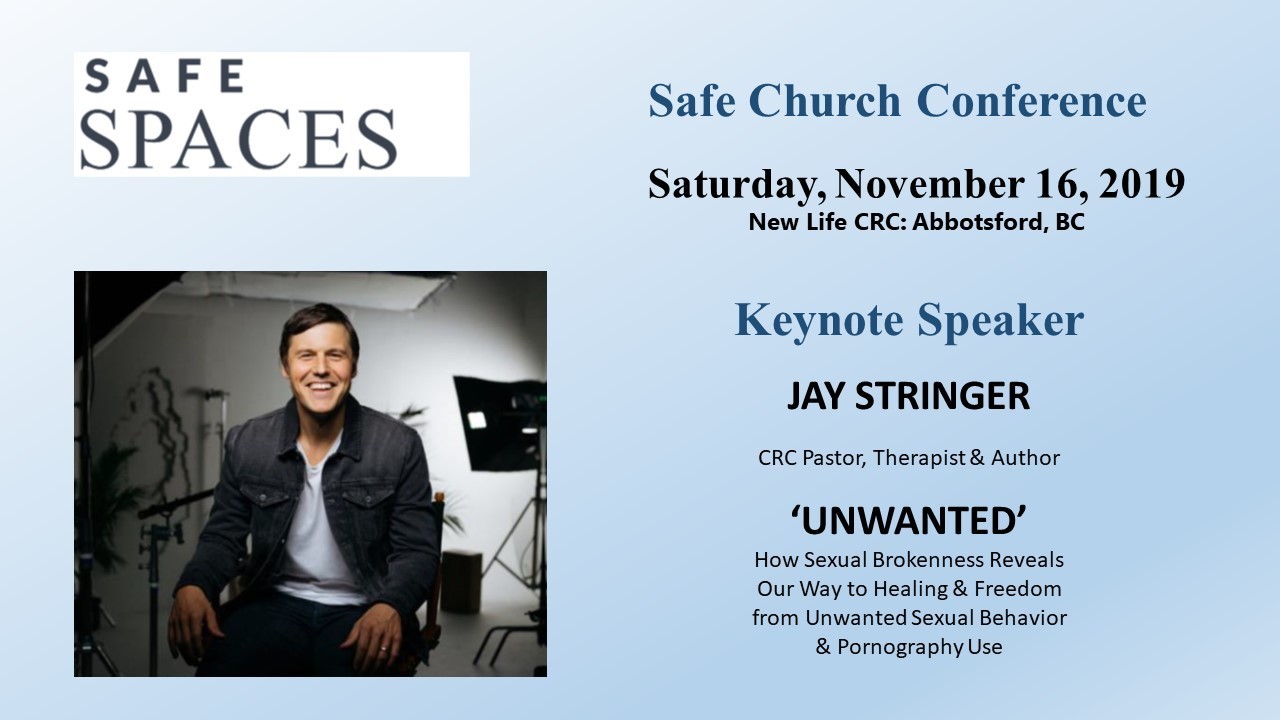 Save to your Calendar
This conference is designed for church leaders, adults and parents to become better equipped to respond in responsible ways to the reality and struggle in churches today surrounding sexual brokenness and the risk and behaviours associated with access to internet porn.
KEYNOTE ADDRESS: UNWANTED: How Sexual Brokenness Reveals Our Way to Healing & Freedom from Unwanted Sexual Behavior & Pornography Use. Jay Stringer - pastor, therapist & author.
KEY PRESENTATIONS:
1. Roadmap for your Church: Creating a safe structure for members of your community to be spiritually formed around their sexuality and to experience transformation from sexual brokenness. Jay Stringer
2. Digital Trends 2019/2020: Educate Adults to empower Teens and Kids for responsible online choices. Carol Glanville - Teacher and Technology Educator with PROTECT YOUNG EYES.
The conference includes your choice of 2 of the following 5 workshops
1) Safer Digital Spaces for Kids: Educate Adults to Empower Kids & Youth for Responsible Online Choices.
2) Kids & Teens: Support in our Sexual Culture
3) Road Map for Your Church: Creating a Safe Structure
4) Walking Alongside: A Critical Ministry of Presence
5) The Edges of Our Relationships: Healthy Attachments
See the brochure below for information.
Conference fees include refreshments and lunch.
Register @ Eventbrite