This event has already occurred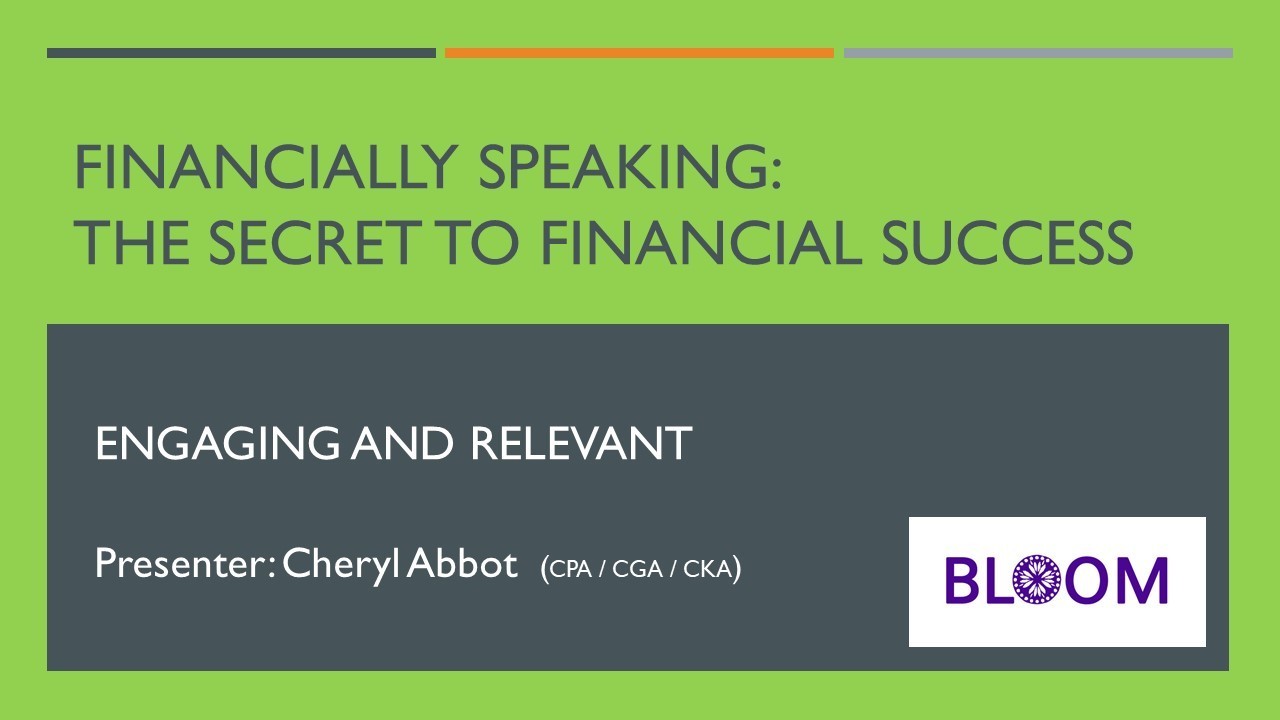 Save to your Calendar
Do you sometimes find that although you feel you are doing everything right, there is always more month than money? You know you should give more but you don't know where, or how to begin? Or maybe you have more than enough, yet you somehow don't feel content? Most Canadians report that money is their number one source of stress. And in all this God calls us to give cheerfully. Is there really a Secret to Financial Success?
Come to two financial learning opportunities designed to help you develop a Biblical view of your finances, strengthen your financial literacy, manage your financial resources and plan your will and estate legacy.
Monday, February 10 - Personal Financial Planning & Budgeting: What does the Bible say about finances? Short term planning - where do I begin? Budgets and cashflow - hands-on work.
Monday, February 24 - It Doesn't End at Death-Will's & Estate Planning: Build, protect and transfer your legacy. Benefits of estate planning. Review of estate planning documents. Q&A with an accountant and a notary.
Cheryl Abbot, (CPA, CGA, CKA) is a Chartered Professional Accountant and a Certified Kingdom Advisor. A Certified Kingdom Advisor is a designation granted by Kingdom Advisors Canada granted to individuals who have demonstrated themselves to be able to apply biblical wisdom in financial counsel, who are technically competent in their field, have completed the KA course of study and who have pledged to practice biblical stewardship in their personal and professional life. Cheryl is a mutual fund representative through Investia Financial Services and an insurance professional specializing in life insurance and living benefits. She is an independent broker and works for the well-being of her clients in selecting the right financial products for their success.