This event has already occurred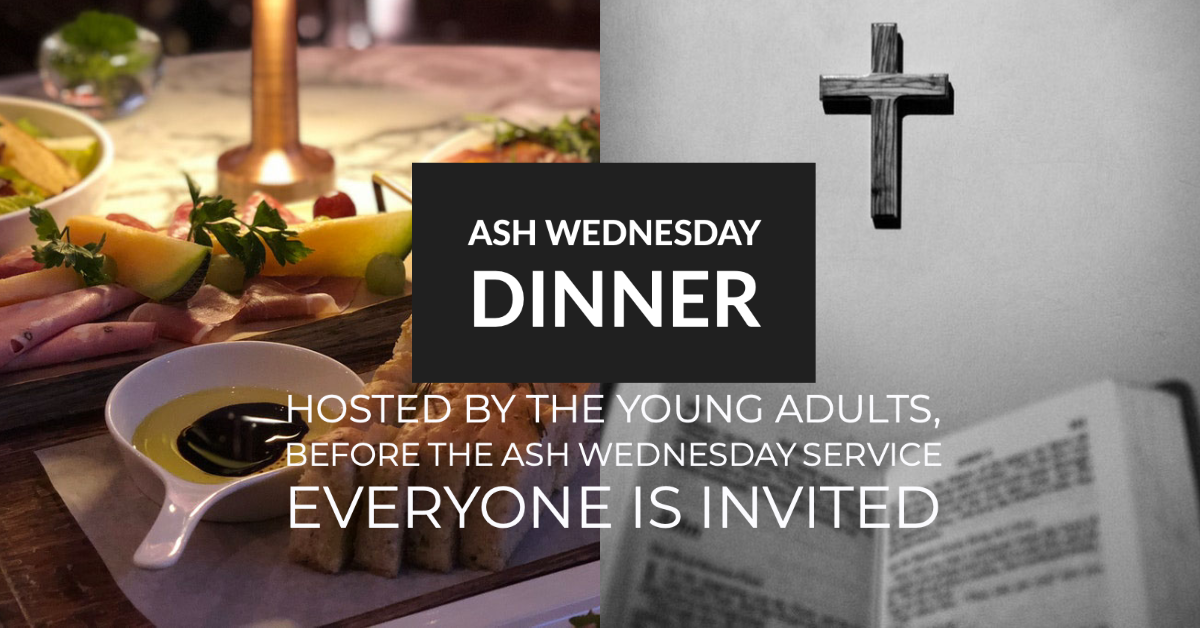 Save to your Calendar
The young adults are hosting a dinner for anyone and everyone before the Ash Wednesday service on February 26. Sometimes the work days can get busy and trying to get to an evening service is tough, now you can come directly to church and not have to worry about cooking supper.
Please RSVP by clicking here
By RSVPing you help us know how much food to purchase and cook. Thank you!