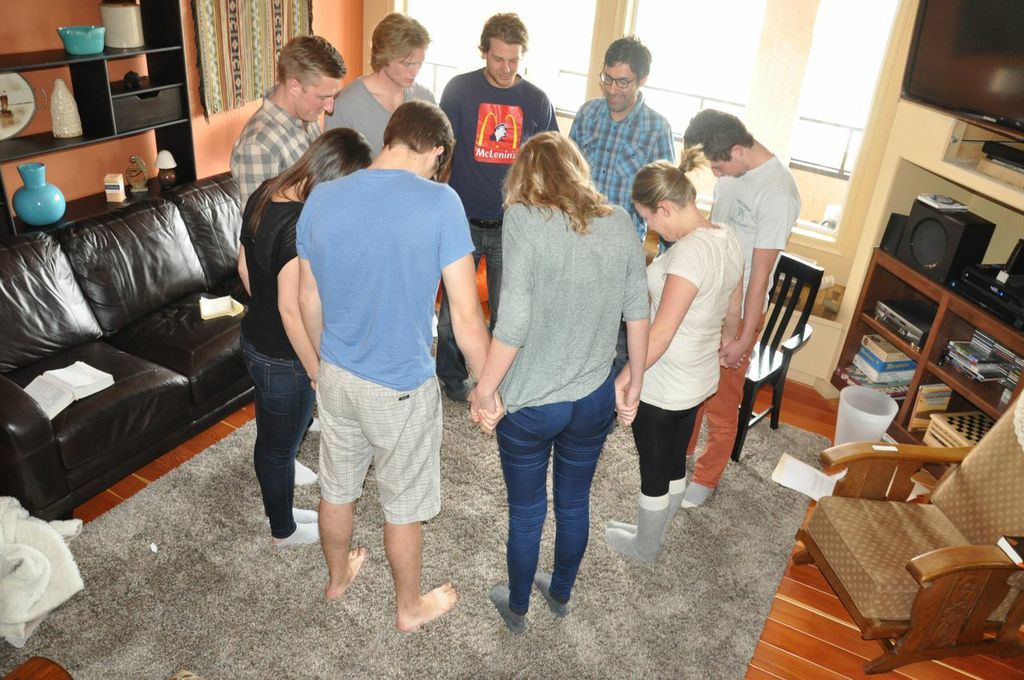 Leaders Retreat @ Quail Ridge B&B
The Willoughby Youth Leaders spent the weekend of April 5-7 in Kelowna, hosted by Tony and Harmina Jansen at Quail Ridge Bed & Breakfast. It was a weekend of fellowship, renewal and refocus and we discussed the goals, vision and future of Youth at Willoughby Church.
Sam Gutierrez, Chaplain at UBCO, led us through The Jesus Questions, focusing on the 307 questions that Jesus asks in the Gospels. Inspired by the reflection that took place, The Jesus Questions have become our new series on Sunday Nights.
Saturday afternoon we discussed the goals and vision of Youth 180. Discipleship of Youth at Willoughby Church is through relationships (with peers, youth leaders and most of all God), belonging (to this church family and beyond) and a variety of learning opportunities. It is our goal to provide youth with a place they are excited to come to, eager to invite friends and desire to grow in Christ. We ended the weekend preparing for what's next at Youth at Willoughby Church. Stay tuned for an exciting upcoming schedule, a revamp to what is currently Youth 180 and the creation of a Youth Room!
As a leadership team, we were reminded how blessed we are with supportive church leadership, encouraging parents and congregants, a dedicated and fun group of youth and willing young adult leaders whose desire it is to build Christ-centered relationships with youth. A big thank-you goes out to Tony and Harmina Jansen who provided an excellent location to retreat and spent hours preparing copious amounts of food that kept us full ALL weekend. How wonderful it was to spend the weekend in fellowship and learning together, guided and encouraged by mature spiritual leaders.