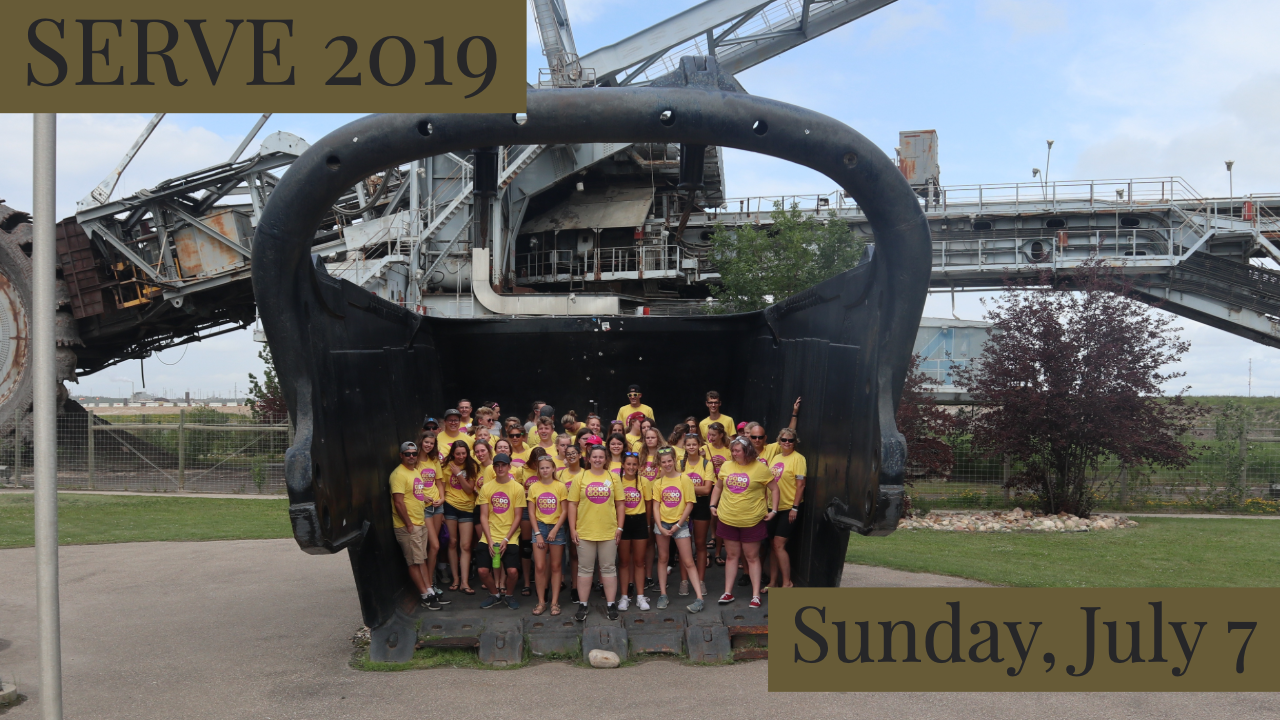 Today we visited the Giants of Mining, a museum-esque stop across the highway from one of Syncrude's sites. Seeing the oil sands and the massive scale of operations was eye opening. We were blessed to hear from some church members about how the oil sands function and what their jobs are like working in this almost other-worldy place.
Brooklyn went around and asked everyone what they were ready for, we hope you enjoy the responses, however serious or comical they are.
It was a very informative day and we had a great time deepening friendships with the other churches from Clinton and Aylmer. We covet your prayers and are seeing them answered in real time!
As I (Pastor Curtis) write this, the students are running around getting their work clothes together and grabbing their devotionals for the morning session. Today is our first day at work sites, students will be going to Fort Mackay, the church community garden, and a number of local non-profits here in the city.