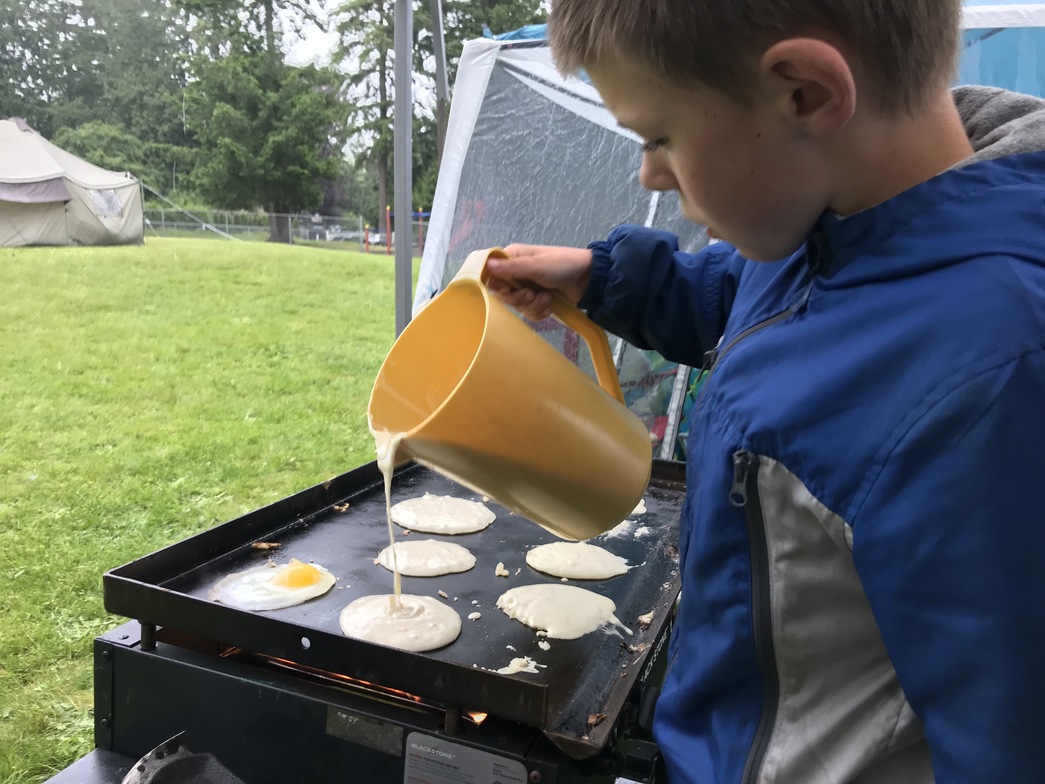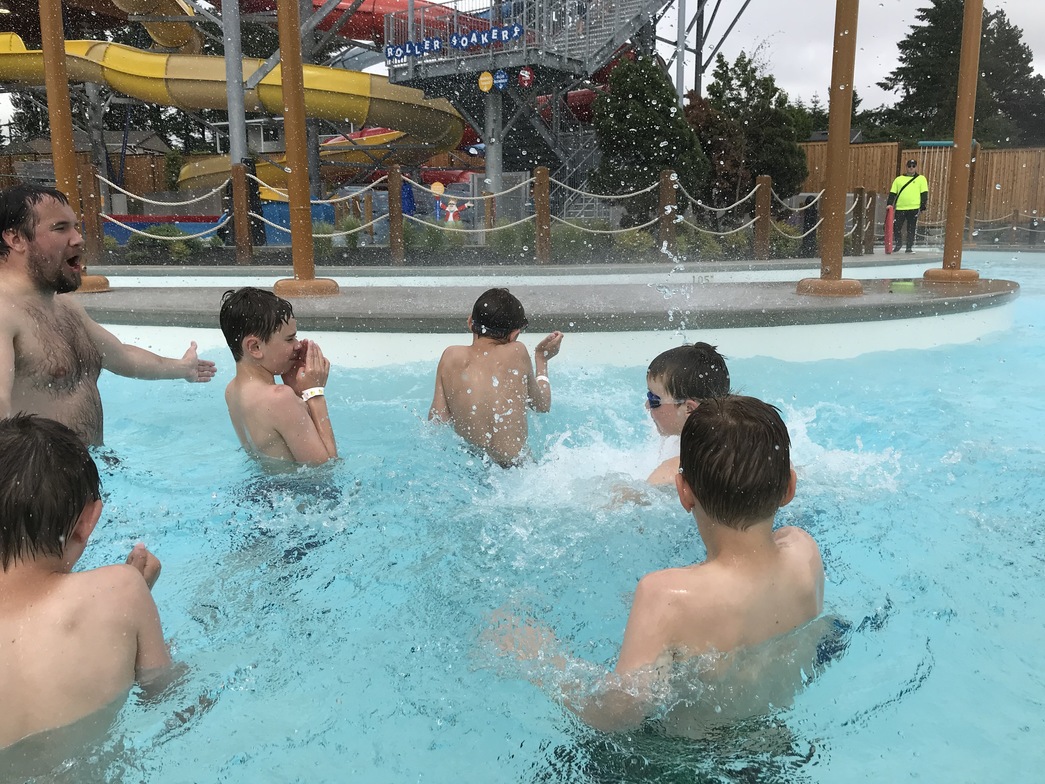 Wet and awesome! Two words that best describe the 2019 Cadet Campout!
The rain didn't stop us from having a great time camping in the field behind the church and our awesome 13 x 27' tent kept us warm and dry through the worst of the rain during the night. The rain on Saturday meant that the church fireside room was transformed into a movie theater. We ended the day having a great time playing around in the pools at the new Aldergrove Waterpark.
All in all, the food was good, the company was great and we look forward to camping here again next year!