This event has already occurred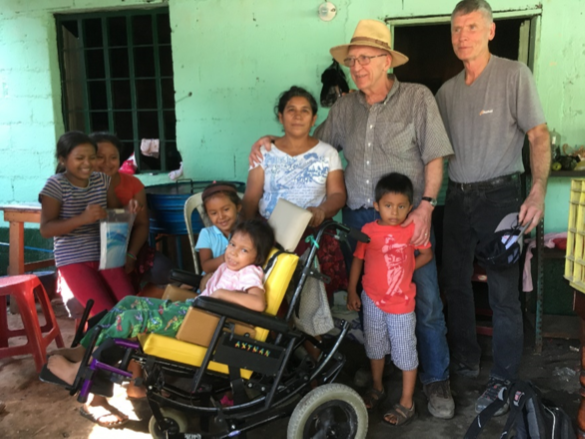 Save to your Calendar
The special offering this month will be received for the Guatemala 2020 mission trip. A team of twelve people will be in Guatemala from Feb 21 – 29 working with Bethel Ministries International to build three houses, install solar lighting kits, distribute wheelchair and food hampers and offer support for local microloan programs. The team will also respond to needs that arise as they meet with people. Last year this included such things as building a fenced chicken coop and supplying the chickens, purchasing a scale for a roadside food and vegetable stand and supplying 200 lbs of corn for a tortilla business.
You can partner in this ministry in two ways: Pray for the health and safety of the team both while traveling and at the job sites as well as wisdom to discern how best to serve the needs of the Guatemalan people. Give generously to support their work. All donations received will go directly to the projects described above. (Note: Team members are responsible for their own travel and accommodation costs as well as a gift of $1000 toward the projects.)
This year's team members are Linda Noordam, Christiana Reitsma, Chris Van Hove, Al Vandenberg, Norm Groot, Luke Vandenberg, Hank Hamstra (Willoughby Church), Jeff Foster (Fort Langley Evangelical Free Church), Warren Vandenberg and Jenny Vandenberg (Telkwa Faith Reformed Church), Marvin Jansen-Van Doorn (Pacific Community Church) and Tyler Delege (Houston CRC).
You will have an opportunity to give toward this project on Sunday, January 26, 2020, however contributions are welcome anytime during the month. Write 'Guatemala' on the memo line of the cheque or on the envelope.