This event has already occurred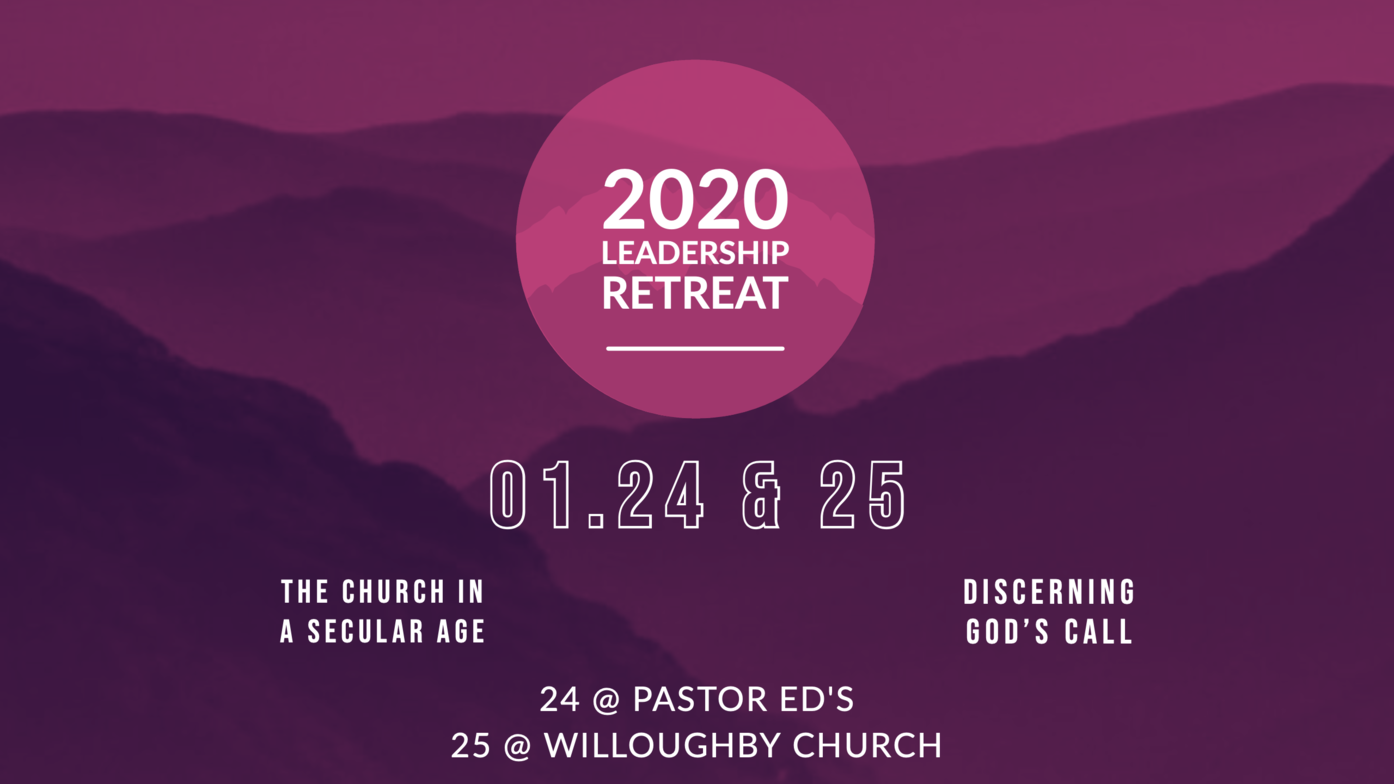 Save to your Calendar
The theme for this year's Leadership Retreat is The Church in a Secular Age. Led by the pastoral team, our hope for the weekend is to work together to understand the current cultural context and how it is different from previous generations and what it means for our ministry. Through listening, conversation and discussion we hope to discern some action steps for communicating the gospel effectively in a secular age.
Please register here so we are able to track responses and order the appropriate amounts of food and such.
Friday Evening
An evening of casual eating (charcuterie dinner) and mini-workshops at Pastor Ed's house. Come at 6:30 pm. Program starts at 7 pm
Saturday
9:00 | Breakfast
9:15 | A Secular Age: Curtis
9:45 | Group Workshop
10:15 | Coffee Break
10:30 | Vision and Direction in a Secular Age: Jenna and Ed
11:15 | Group Workshops
12:00 | Lunch
1:00 | Responding as the Church in a Secular Age: Liz
2:30 | Closing Prayer
Pre Retreat Prep
Before the retreat information will be sent to you to read in preparation for our discussions. This will help make our time together more efficient and effective.
Link to Renegotiating Faith Podcast
Contact Pastor Curtis for more information.