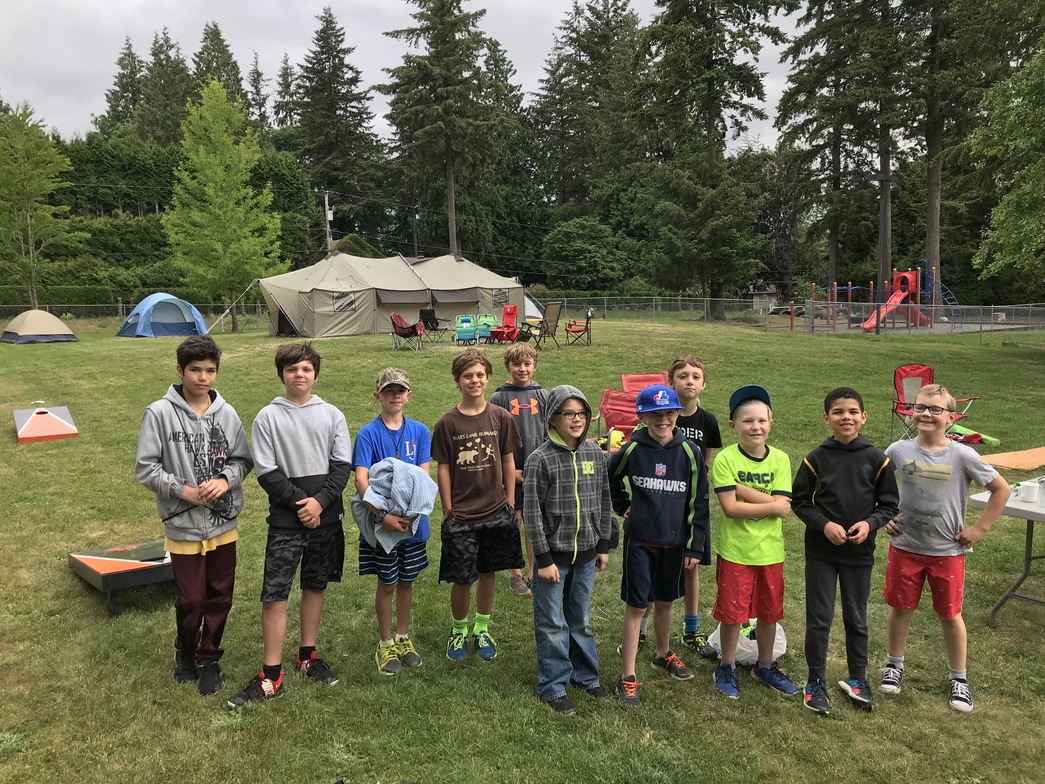 Save to your Calendar
Our annual Cadet Campout for boys grades 2 - 7 will begin on Friday night, May 24. We'll start by setting up camp in the fenced grass area behind the church. We'll eat delicious smokies at 6 pm and end the night with a campfire. After a hearty outdoor breakfast on Saturday, we'll go for a bike ride, enjoy a BBQ lunch and a swim at Walnut Grove Pool. After that, we'll enjoy some outdoor games, a big cook-out dinner. We'll end the day with s'mores and a movie - outdoors! After breakfast on Sunday morning, we'll join in the Willoughby church service.
Pick up your kids and their gear at the church on Sunday at noon.
Bring:
Bicycle and a camp chair. You will need to bring a sleeping bag and foam - you will not need a tent as we have many.
Don't forget to bring your swimsuits!
Cost is $30 per family by cheque only, please.
Please complete the form below and bring it with you to the campout: