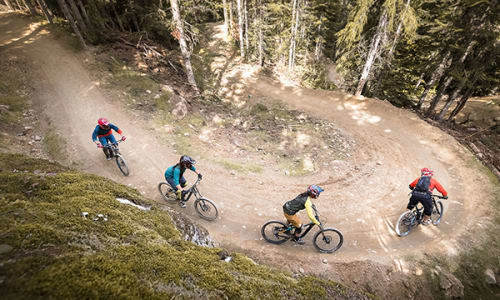 Save to your Calendar
Get Ready! for our 7th Annual Bicycling Event on the trails around Lost Lake in Whistler. Spend the weekend outdoors and stay overnight in a rustic cabin near Whistler Village (8613 Drifter Way).
The cost for the weekend is $40 per Cadet. This includes meals (pulled pork poutine, classic spaghetti, something new - who knows?), transportation and accommodations.
Meet at the church at 6 pm on Friday to load the gear and bicycles and form car groups. We expect to return to the church sometime around 5 pm on Sunday.
Please note: Boys will not be allowed to participate without bike helmets and completed Parental Consent Forms.
Please ensure that your boy(s) brings the following:
completed Parental Consent Form if your parent (or grandparent) is not coming
bicycle
helmet
complete change of clothes
toiletries
sleeping bag
pillow
swimsuit
towel
If you have any questions or concerns please contact your Counsellor or Head Counselor Mark Griffioen at cadets@willoubhby.com