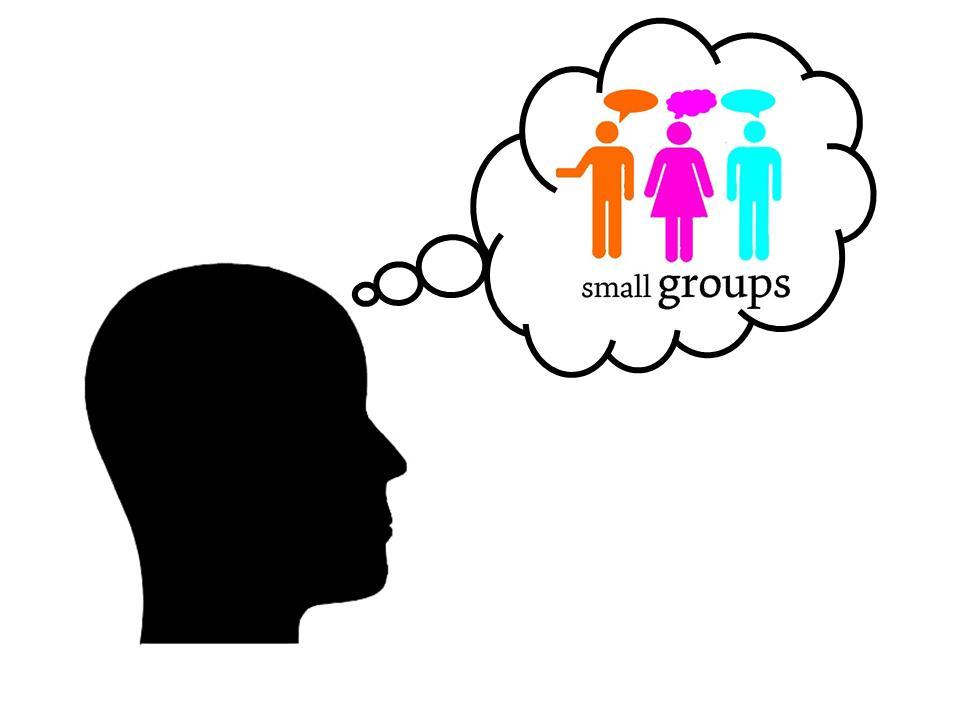 Small groups can play a vital role in nourishing the spiritual life of our large congregation. They are a vital expression of our responsibility to nurture the faith of one another. They express too the ministry of every person. They are a important way that relationships are developed within our congregation and that new people can find a 'home' with us. Small groups meet to encourage one another in Christ, for fellowship, to study scripture and prayer. While the church is committed to the three key aspects of bible study groups listed above, groups may take a variety of shapes and have a variety of purposes.
Regularity and longevity: It is preferable that groups have an ongoing commitment. Ongoing commitment expresses the mutual dedication to one another's spiritual growth that Christians are called to. Small groups are encouraged to meet weekly or bi-weekly. This is not prescriptive however. Some groups, especially those with young families, may need creative arrangements for their group to function effectively.
Our church is committed to regular training leaders. In addition to regular leaders, groups may have trainee leaders who attend training sessions and lead the bible study occasionally. Groups are encouraged to consider prompting members to be trainee leaders. All members of every bible study group are invited to attend training sessions. Some groups have a rotating leadership structure. For such groups, all members are invited to attend training.
Multiplying: Our church strives to offer the radical welcome of Christ. Therefore our small groups are formed in the hope that they will be places of welcome that grow and eventually split. Groups are formed with this expectation in mind.
Would you please consider attending a training event? These events are not for bible study leaders alone. They are for everybody who wants to nuture others in Christ. Join us:
Friday, April 27th, 7:15 to 9:00pm (The Spiritual Life of a Leader)

Tuesday, May 1st, 7:15 to 9:00pm (The Word of God)
Contact [email protected] for more information.