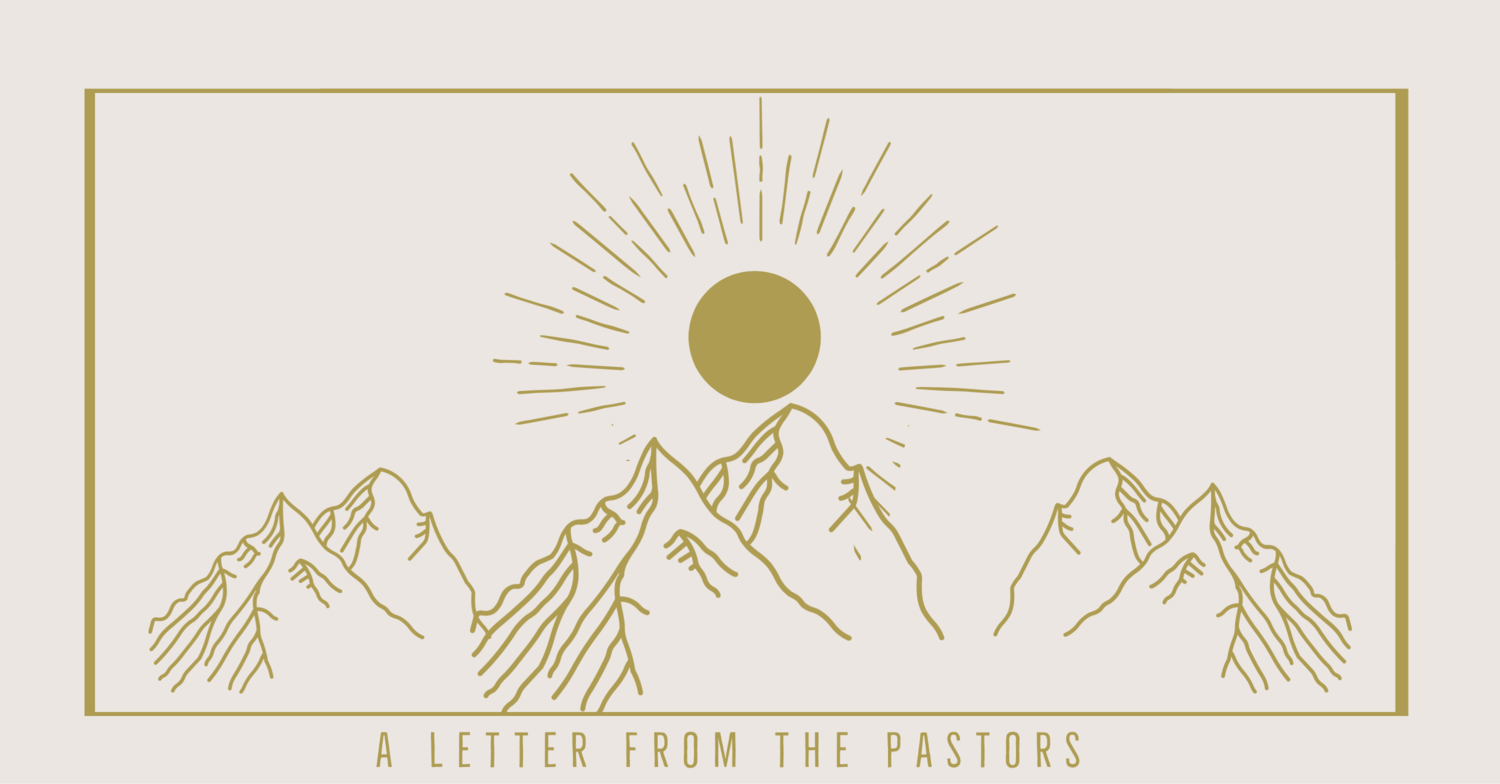 To our Family at Willoughby Church,
As the events of the last few days have unfolded, church communities around the Fraser Valley have grappled with the constant updates and changes regarding COVID-19. The BC government has advised that we refrain from large group gatherings, and we have acquiesced to follow their advice and share in their concerns.
For some of you, suspending our regular public services may come as a relief, and for others it may seem that this is an acquiescence to fear. Please be assured that the leadership team at Willoughby is not interested in acting out of fear. Rather, we believe that the government is acting in favor of the weak and vulnerable in our society, and we feel it our duty to follow suite as the Church of Jesus Christ.
At this point, there are many uncertainties regarding the virus—which is why there are many different opinions, statistics, and ideas floating around. Uncertainty fuels a desire for control, but at this point we must admit that we have none. We do not know how this virus spreads, nor are we sure exactly which members of our society are most susceptible.
Until we know more, the best we can do is to pray for our governments and for our health workers and lab technicians who are working on caring for those infected and curing this disease. Pray for those who are suffering and grieving. Pray for the medical professionals who are on the front lines and managing increased patient counts. Pray for the institutional leaders and specialists who are desperately trying to address, monitor, and contain the outbreak.
Our Pastoral Team desires to gear all efforts toward stopping the spread of the virus and caring for those who are most susceptible. To do this is to care for the needy and the vulnerable—in both our own community and also in the greater society. The vulnerable are worth us reordering our lives around.
The key question for us, then, is how do we continue to foster and develop community with one another while in this scenario? And even more importantly, how might we allow this 'pandemic' to draw us more deeply into communion with our good God who loves us and commands us to not be afraid?
We are reminded of the story in Mark 4 when Jesus calms the storm.
"He got up, rebuke the wind and said to the waves, 'Quiet! Be still!" Then the wind died down and it was completely calm. He said to his disciples, 'Why are you so afraid? Do you still have no faith?" They were terrified and asked each other, 'Who is this? Even the wind and the waves obey him."
In a time when people are all over the map on this issue, and different articles tell us to believe or to think in different ways, perhaps this is a time when we really center ourselves on the words of Scripture and tune our hearts to listen to our Lord's assurances and promises?
"And he who was seated on the throne said, 'Behold, I am making all things new.'" (Rev. 21:5)
"And we know that in all things God works for the good of those who love him, who have been called according to his purpose." (Rom. 8:28)
"This is what the LORD says—he who created you, O Jacob, he who formed you, O Israel: 'Fear not, for I have redeemed you; I have summoned you by name; you are mine.' (Isa. 47:1)
We are also reminded of that well-known quote from Abraham Kuyper:
"There is not a square inch in the whole domain of our human existence over which Christ, who is Sovereign over all, does not cry, Mine!"
During this time, we encourage you to keep the practice of Sunday mornings as a time of worship. Sit with friends and family and tune into our pre-recorded service online. Additionally, host your own little gathering and intentionally spend time in prayer and worship. We are hoping to provide you with resources in upcoming weeks.
In this Lenten season, how can we be attentive to the Spirit and aid the vulnerable and the weak? As things are cancelled and space is provided for creativity, perhaps this is an opportunity for some of us to be stripped of our busy schedules and reoriented around the cross?
Consider these prayerful words of St. Francis, and may this be our communal prayer moving forward:
"Lord, make me an instrument of your peace,
Where there is hatred, let me sow love;
Where there is injury, pardon;
Where there is doubt, faith;
Where there is despair, hope;
Where there is darkness, light;
Where there is sadness, joy;
O Divine Master,
Grant that I may not so much seek
To be consoled as to console;
To be understood as to understand;
To be loved as to love.
For it is in giving that we receive;
It is in pardoning that we are pardoned;
And it is in dying that we are born to eternal life."
If you need anything, please contact one of the pastors and we will attend to you however we can. Our doors and phone lines will continue to be open. And in the midst of this, if you find yourself doubting the goodness of God, please have a listen here to a song that we pray will bring comfort and hope.
In the goodness of our Lord,
The Pastoral Team