This event has already occurred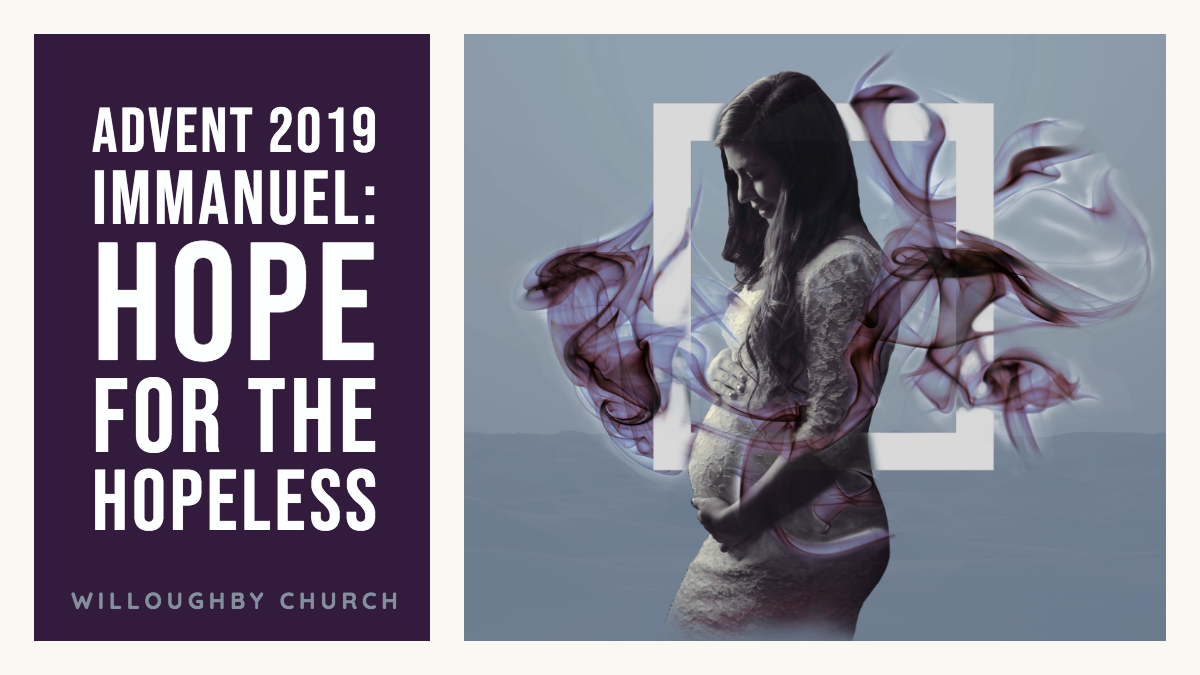 Save to your Calendar
This year's Advent-Christmas theme is Immanuel: Hope for the Hopeless. The word 'Immanuel' only occurs three times in the Scriptures, yet it is the foundation of our faith. God has made his dwelling among us in Christ, He is still near to us through His Spirit, and He is yet coming or appearing in full.
So the season of Advent is meant to be the time of year where we emphasize the 'here-but-not-yet' element of our faith. As Fleming Rutledge puts it, "In Advent, we don't pretend, as I once thought, that we are in the darkness before the birth of Christ. Rather, we take a good hard look at the darkness we are in now, facing and defining it honestly so that we will understand with utmost clarity that our great and only hope is in Jesus' final victorious coming."
Christ has come, Christ is come, and Christ is coming again. But for now, we wait in the interim. We long, we hope, we endure hardship and suffering, with the promise that He will come again. It is a season of great rejoicing, but it is also a season of deep brokenness.
So this year, we are sitting in the tension and digging into the areas of hopelessness in our 'not yet' existence so as to see Christ as our true and only victory. This tension will be felt in our services, as we transition each Sunday from longing into rejoicing and recognize that our deepest longings are only fulfilled in Christ.
We have chosen Glory by Matt Maher as the theme song for this year (you may recognize it from the Christmas services last year) which we will sing each Sunday during Advent. Have a listen here!
(Digital image created by Jordan Ravensbergen)