Vancouver Serve 2017 - Final Post
Vancouver Serve 2017 - Final Post
July 20, 2017

Curtis Meliefste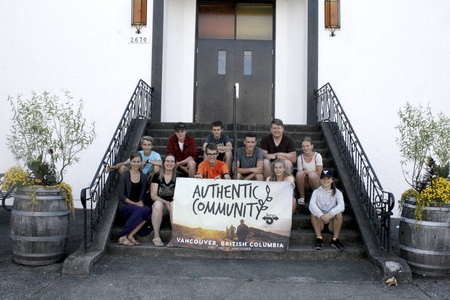 Vancouver Serve is over. I have totally mostly caught up on sleep, and have had some time to look back on the week.

If you are reading this and haven't read any of the other blog posts from the students who served... STOP, go back and read the previous Serve blog posts first! Then come back here, watch the video and read this blog.
We experienced the Kingdom of God last week, and it was amazing. Throughout the week, in chapel we sang We Will Feast in the House of Zion, the song that the video is set to. There is a lyric in that song that I believe sums up our collective experience, "He has done great things, we will say together."
God does great things. He does them all the time, and sometimes we are much to busy to realize because don't take the time to be quiet, to pray, to share stories. Last week we made sure we had time to do that each day, with morning devotions, evening chapel and small group time. Because of that, we were able to see God doing great things a lot easier. If you read the previous posts, you will have read some of those stories. People were blessed by our presence, from painting a house, doing yard work, working with Jacobs Well on East Hastings, cleaning garbage in the neighbourhood, and just being at the church all week, we tangibly impacted people's lives. More importantly, the Holy Spirit was right with us the whole way and while our actions were impacting the physical neighbourhood and turning heads, God was working in people's hearts. And the best thing was that we got to see it happen because we took the time to notice.
Between working and worshipping, we feasted, played, slept, and hung out. It truly was a glimpse into the kingdom of God. We were blessed by the culinary skills of Mexican and Iraqi refugees, some Greek immigrants, and consistently blessed by our host cook Ann! We sat around tables to share amazing meals and swap stories about our day. The rest of our time was spent with one another, hanging out, playing games, going for walks.
If you haven't caught on yet, the week was great! Just ask anyone of the 9 people that went and they would all say the same. So, watch the video on this post, ask our team about the week, and look forward church on July 30th, when we will share more stories with everyone.
Most importantly, thank you for praying for us, supporting us, and reading these blogs.
-Pastor Curtis
Ministry Youth Ministry