THE MARRIAGE COURSE
THE MARRIAGE COURSE
Sunday, March 18, 2018 View Next Date
6:00PM - 8:00PM
Pat & Roland's home in Langley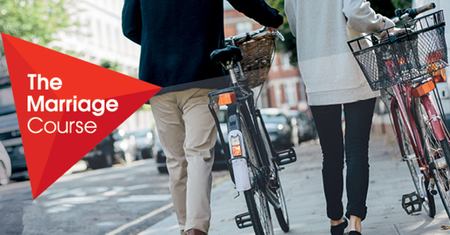 The Marriage Course is designed to help couples strengthen their relationship and build a relationship that will last a lifetime. Over seven sessions, couples learn practical tools to help them invest time in their marriage.
Topics:
Session 1 – Building Strong Foundations
Session 2 – The Art of Communication
Session 3 – Resolving Conflict
Session 4 – The Power of Forgiveness
Session 5 – The Impact of Family –Past & Present Session
Session 6 – Good Sex
Session 7 – Love in Action
This course is designed for any couple seeking to enrich and strengthen their marriage.
Pat & Roland will host you in their home. Each session begins at 6 pm sharp with a 3 -course dinner. Following dinner, all the couples will watch a video together. Then each couple, over dessert, will discuss the video and work through the session materials in a private, cozy space.
The course is 7 weeks long. It is imperative that each couple commits for the full 7 weeks.
Cost of the course is $60 per couple, which includes dinner and materials. If the full payment is an issue, please reach out, there are scholarships available.
This course is limited to 4 couples, so register early! Registration and the full payment of $60 holds your spot in the course.
You can register by clicking here or email marriage@willoughbychurch.com. Payment can be arranged through the church office or with Pat.
If you have tried to register, and the course is full, you will be put on a waitlist and will have the first chance at registration next time around.
And finally, this is a no children zone! Your kids should be with a babysitter so you can both focus on the sessions and on each other. If you are having trouble finding babysitters, please reach out for help. We would love to help you find a babysitter.
Ministry Small Groups
Return to Events
---