FAITH FORMATION WORKSHOP
FAITH FORMATION WORKSHOP
Saturday, November 18, 2017

Important: This event has already occurred.

9:00AM - 2:00PM
Hope Community Church 18625 Fraser Hwy, Surrey, BC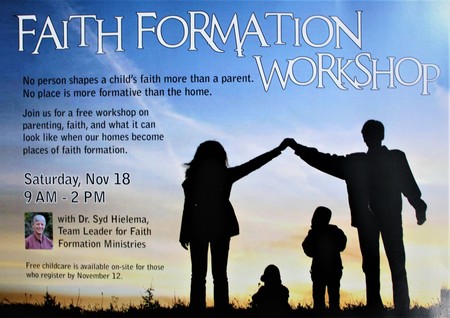 How do we foster life-long faith in our children? How can our homes become places of growth and transformation? Hope Community Church will be hosting a workshop on faith formation. Dr. Syd Hielema of Faith Formation Ministries (CRCNA) will lead us in a conversation about the home, family rhythms, faith conversations, modeling grace, and much more.
The workshop and childcare care are free. Register by Nov. 12.
RSVP to david.groen@hopecommunity.ca.
Return to Events
---